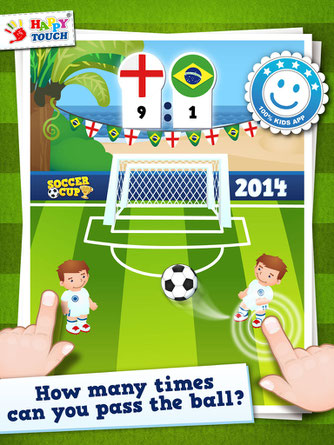 TODAY on iTunes available: THE Kids Game for the WORLD SOCCER CUP 2014! Let's get excited for the next matches! 
Kids Football Game by Happy-Touch®
Your skills are put to the test: How many times can you pass the ball from player to player? It's just like the events in Brazil: from qualifying over k.o. rounds to the finals... the challenge increases!
Let's see! May your results serve as an oracle for the soccer matches in Brazil? Even adults love to achieve new high scores!