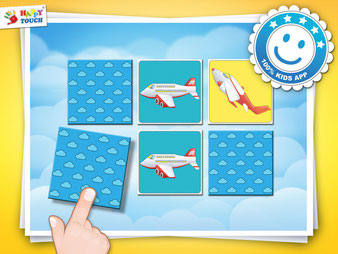 ... and in it i put Happy-Touch®! 
Don't worry about the next excess baggage at the airport, get ready for summer holidays! With Happy-Touch® Apps you can take the best mobile toys for your kids easily anywhere. We ensure your baggage won't gain weight ;-)
Discover the new AIRPORT MEMO with 25 card sets! 
Download FREE test version for iPhone / iPad