Welcome on board, everybody!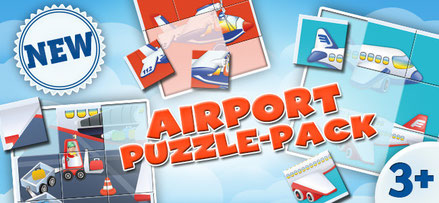 WELCOME ON BOARD. 
We wish you a wonderful trip in "Airport 9 Pieces Puzzle Set"! Here it's all about the exciting world of aircraft. No flying object left out, from UFO, helicopter to passenger airplane! 
Today is launch day, so it's NEW on the iTunes App Store.
Sit back, relax and enjoy - but don't turn off your electronic devices ;-)
Download Free Testversion here for iPad / iPhone 
Last but not least: read the children's safety information here! :-)